Robert (Bob) Kennedy
The Power List 2017
---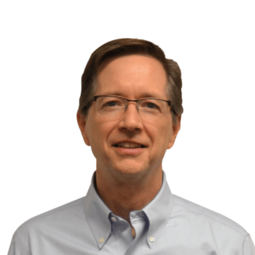 Robert (Bob) Kennedy
Hobart H Willard Distinguished University Professor of Chemistry; Professor of Chemistry, Chair-Chemistry, College of LS&A; Professor of Pharmacology, Medical School, University of Michigan, Ann Arbor, USA.
Proudest moment
Being named on the Power List, every time a student graduates with a nice dissertation and the start of a new career, and figuring out how to measure insulin secretion from single cells.
What makes a good leader?
Being a good listener, so that one understands what the real issues are. Being open to the ideas and wisdom of others. Having the energy to persist in getting things done.
Who are your own mentors?
I've had many great mentors: John Dorsey (undergrad teacher), Jim Jorgenson (PhD adviser), Mark Wightman (Post-doc adviser), Milos Novotny (academic grandfather), Jonathan Sweedler (colleague).
Nominator comment: "Bob has influenced the progress of a wide range of analytical tools, including CE, LC, MS, in vivo measuring, and electrode sensors."
Nominator comment: "As head of his own research group as well as Department Chair of the Chemistry Department of the University of Michigan, Bob Kennedy continues to influence the field of chemistry, especially analytical separations and neurochemistry. He has also mentored young faculty at the University of Michigan and is pushing the analytical division there into one of the best in the world. A number of the previous Analytical Scientist Top 40 Under 40 List were either former students or departmental colleagues of Bob's, evidence of his significant impact."
Categories: Separation Scientists, Leaders, Mentors
---