Elena Ibanez
The Power List 2017
---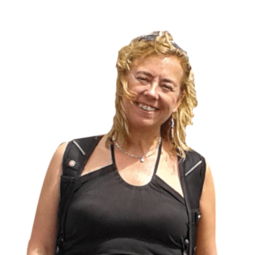 Elena Ibanez
Research Professor, Foodomics Laboratory, Bioactivity and Food Analysis Department, Institute of Food Science Research (CIAL, CSIC), Madrid, Spain.
Advice to my younger self
Work hard and never give up – believe in yourself and your possibilities. Take risks in your work and don't stick to the conventional. Believe that small contributions can actually change the world when you have a wide perspective.
Luckiest break
I always say that finding a place where you can be really yourself and put your ideas in practice is the luckiest break you can have. I found mine in the creation of the Foodomics group together with Alejandro Cifuentes. From that point I started believing the African proverb: "If you want to go fast, go alone. If you want to go far, go together."
---