Ruedi Aebersold
The Power List 2017
---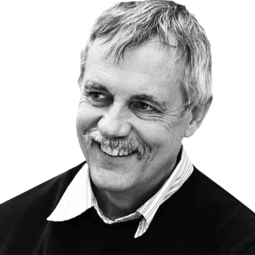 Ruedi Aebersold
Professor of Molecular Systems Biology and Chair, Department of Biology, ETH Zurich and Faculty of Science, University of Zurich, Switzerland.
Vision for the future
I believe that the most transformative contributions of proteome analytical techniques to biology and medicine will come from three areas. First, the fast, robust, low-cost quantification of hundreds of proteomes at a high degree of reproducibility to support comparative studies such as clinical cohorts, perturbation matrices of cells or population-based studies. Second, the determination of the organization and structure of proteins in cells and tissues in the form of complexes and functional modules, recognizing the fact that proteins generally do not act as single polypeptides. Third, the biologically meaningful integration of proteomics data with other types of omics data.
Other categories: Mass Spectrometrists, Omics Explorers
---