Norman Dovichi
The Power List 2017
---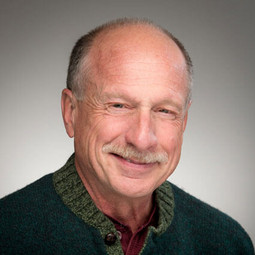 Norman Dovichi
Grace-Rupley Professor of Chemistry and Biochemistry, University of Notre Dame, Indiana, USA.
Luckiest break
The first was when I took a postdoctoral fellowship in the physical–chemistry group at Los Alamos Scientific Laboratory with Dick Keller, to work on gas-phase spectroscopy. Keller's lab was in a building that required security clearance to gain access, and through a happy accident, my clearance was delayed by four months. In the meantime, I managed to make a second home for myself with the biophysics group – among the world's leaders in flow cytometry. This experience with flow cytometry proved seminal for the development of our capillary array electrophoresis DNA sequencer.
My second lucky break was when I moved my group to the University of Alberta. Joseph Hubert at the Université de Montréal was serving on the NSERC physical–analytical chemistry grant review panel. He shepherded a series of my proposals through the system, rapidly increasing my funding to respectable (by Canadian standards) levels, which provided funds to incubate our efforts in DNA sequencing.
The third was when Harold Swerdlow, then a graduate student at the University of Utah, introduced himself to me at a conference. Following that introduction, I invited him to complete his thesis research in my lab. He taught us DNA sequencing, and we worked together to demonstrate a number of methods for DNA sequencing using capillary electrophoresis.
Most successful collaboration
There have been many but our most recent is with my colleague Paul Huber at the University of Notre Dame on the proteomics of early vertebrate development. Huber brings experience in biochemistry and we bring experience in bioanalysis.
Why omics?
I was drawn to the Human Genome Project because of its daunting challenges and its highly interdisciplinary nature. Similarly, I've been enjoying proteomics research, again because of its challenges and impact in biology.
---