Purnendu (Sandy) Dasgupta
The Power List 2017
---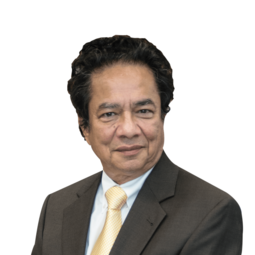 Purnendu (Sandy) Dasgupta
Hamish Small Chair in Ion Analysis, Department of Chemistry and Biochemistry, University of Texas at Arlington, USA.
Motivation
Curiosity, with eventual utility as the propellant.
Proudest moment
Every time I hood the latest PhD recipient. Each one is a greater accomplishment than the last – they are cumulative!
What makes a successful inventor?
Convincing others something is a good idea when you know in your heart you can't distinguish a good idea from a bad one! (Your head convinces you otherwise).
Nominator comment: "He is one of the most innovative people I have ever met."
Nominator comment: "Dasgupta is a visionary and has contributed significantly to wide-ranging areas, including arsenic detection, perchlorate detection, dried blood spot analysis, and, most importantly, to ion chromatography."
---