Richard Zare
The Power List 2017
---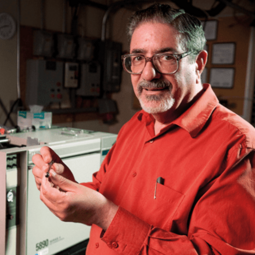 Richard Zare
Marguerite Blake Wilbur Professor in Natural Science, Department of Chemistry, Stanford University, Stanford, California, USA.
Most successful collaboration
The multitude of collaborations with my coworkers, without whose efforts so little would have been actually accomplished.
Luckiest break
Marrying my wife and having three wonderful daughters who have supported me, as I have sometimes neglected them to devote myself to my career.
What makes a good leader?
A person who can listen to others, show empathy with different points of view, and is not afraid to make a firm decision when needed.
---