Oliver Fiehn
The Power List 2017
---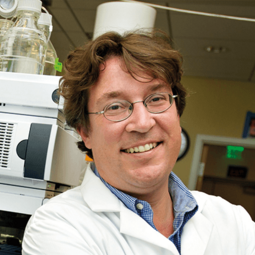 Oliver Fiehn
Director, NIH West Coast Metabolomics Center, Paul K & Ruth Stumpf Endowed Professor in Plant Biochemistry, UC Davis Genome Center, California, USA.
Motivation
I am motivated by novel discoveries – when a breakthrough technology opens new doors to avenues that people thought were impossible to travel! Metabolomics is one such "impossible" road, and I am glad many people are now exploring it.
What's ahead for omics?
We are exploring personalized medicine not only on the level of cancer mutations, but also in the sense of individual differences in enzyme activities in people. We are all different, and we now have tools to utilize such differences. And we are finding many more "damage repair enzymes" by linking metabolomics with comparative genomics. Exciting!
Other categories: Mentors
---