Pat Sandra
The Power List 2017
---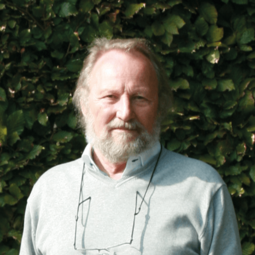 Pat Sandra
Emeritus Professor, Organic Chemistry, Ghent University; Founder and President, Research Institute for Chromatography, Kortrijk, Belgium.
Advice to my younger self
Never think that you have it all figured out – keep on learning. As Einstein famously said, "Once you stop learning, you start dying." I was often so involved in my own work, that I missed opportunities to progress faster in my research by not following hot topics in other disciplines. In the beginning of my career, I concentrated my research on small molecules and completely overlooked the enormous progress made in biosciences and the coinciding need on analytical techniques. At the age of 60, I had to study hard to keep up with the breakthroughs in biopharmaceuticals.
Where is analytical science heading?
This is not an easy question, even for experts in a particular branch of analytical chemistry. For very complex samples (e.g., the omics), I foresee that more and more different analytical techniques will be combined in expensive instrumentation to qualitatively and quantitatively measure thousands of compounds covering a very broad dynamic range in a single run. For simple samples small, sensitive and cheap sensors will be developed in which selectivity rather than efficiency is important. Last but not least, the fields of analytical nanoscience and nanotechnology are developing very fast.
Nominator comment: "A key researcher in the analytical field, from sample preparation to chromatography. He has never hesitated to assume the leadership position, as an organizer of scientific symposia (Riva) or from a societal point of view (the dioxin incident in Belgium)."
Other categories: Separation Scientists
---