Gérard Hopfgartner
The Power List 2017
---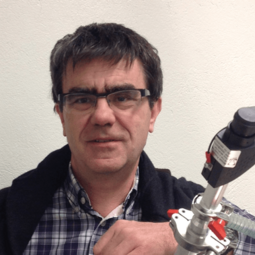 Gérard Hopfgartner
Professor in Analytical Sciences and Mass Spectrometry, Department of Analytical and Inorganic Chemistry, University of Geneva, Switzerland.
Why analytical science?
Being a chemist by education, I was motivated by the use of technology (in particular mass spectrometry) to collect scientific knowledge that benefits people and society
Proudest career moment
My team's paradigm shift in the early 1990s in bioanalysis – moving from liquid chromatography with classical detectors such as UV or fluorescence, to liquid chromatography with tandem mass spectrometry detection to support drug discovery and development.
Key trends in pharmaceutical analysis
New challenges in drug development and personalized medicine considering efficacy and toxicology of drugs and biologics call for novel high-throughput automated multi-analyte bioanalytical workflows. Simplified multidimensional mass spectrometry approaches integrating ion mobility and miniaturized sample preparation should open new possibilities for large-scale real-time analysis.
---