Jeremy Nicholson
The Power List 2017
---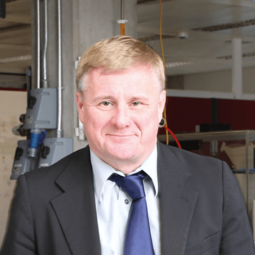 Jeremy Nicholson
Professor of Biological Chemistry, Director of the MRC-NIHR National Phenome Centre, Head of the Department of Surgery and Cancer, Faculty of Medicine, Imperial College London.
Most exciting current project
Understanding gut microbiome–metabolic signaling disorders in autistic children via large-scale molecular phenotyping and metagenomic sequencing.
Advice to my younger self
Concentrate your efforts on developing technologies that will meet future and emergent healthcare challenges. Help create new, analytically driven pathways to clinical decision making. Avoid intellectual narcissism at all costs – it's not about you!
Challenges ahead for omics
Creating scalable and translatable platforms and appropriate multivariate models, engines and data visualization tools that will provide actionable information for doctors to manage patient journeys more efficiently and inform future healthcare policy.
Nominator comment: "Inventor of metabonomics, inspiration behind the UK National Phenome Centre."
---