Emma Schymanski
The Power List 2018
---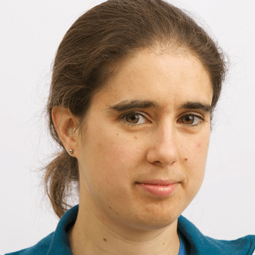 Emma Schymanski
Associate Professor and Head of the Environmental Cheminformatics Group, Luxembourg Centre for Systems Biomedicine (LCSB), University of Luxembourg, Belvaux, Luxembourg.
Research
"Big data for small molecules" – non-targeted (mass spectrometry), cheminformatics and data analysis to identify small molecules in complex samples and apply this to tackle key questions in environmental, metabolomics, medical and forensics research.
Greatest achievement
Helping build and shape community thinking by publishing a well-received viewpoint article (DOI: 10.1021/es5002105) that has influenced an entire field, changed the way scientists consider and report identifications, become a de facto standard and, best of all, stimulated countless constructive discussions on future improvements.
Scientific heroes
The work of Antony J. Williams (currently USEPA) has inspired me for almost 20 years and it is a great privilege to collaborate with him to make (environmental) chemistry more open to the public and enable new analytical and cheminformatics approaches.
Prediction
As data science matures, we will see a revolution in the integration of analytical data with model-based predictions. Once non-target data analysis happens at the speed of data acquisition, new worlds of opportunity will open up for big concepts such as real-time monitoring, personalized medicine or predicting ecosystem trajectories.
---