Russ Algar
The Power List 2018
---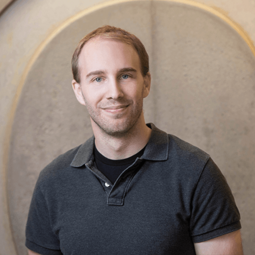 Russ Algar
Associate Professor, Department of Chemistry, University of British Columbia, Vancouver, Canada.
Early inspiration
Analytical science is fun and diverse because it's the "jack of all trades". I get to mix chemistry with physics, engineering, and biology to work toward an objective with a clear current or future application.

Research
Luminescent (nano)materials for bioanalysis. Our research aims to develop new tools and technologies suitable for point-of-care medical diagnostics, and for elucidating complex biochemistry and cell biology.
Greatest achievement
Einstein said, "Life is like riding a bicycle. To keep your balance, you must keep moving." I tend to think of my biggest achievement in science as my next one. Hopefully, I'm still young enough for that to be true.
Objective
Continued growth. I want to look back and see that my team and I solved problems that were daunting or unimagined today, and have a research program that is broader in scope, with more partnerships with other research groups, industry, and clinicians.
Nominator comment: Russ's awards include the 2017 Canadian Society for Chemistry (CSC) Fred Beamish Award, 2017 Emerging Leader in Molecular Spectroscopy Award, 2017 Alfred P. Sloan Fellowship, 2017 CNC-IUPAC Travel Award, 2014-2019 MSFHR Scholar Award and 2012-2022 Canada Research Chair.
---