George Whitesides
The Power List 2013
---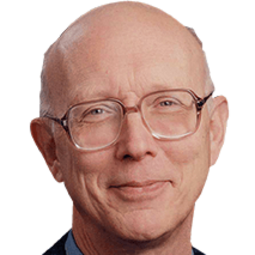 George Whitesides
Woodford L. and Ann A. Flowers University Professor, Department of Chemistry and Chemical Biology, Harvard University, Massachusetts, USA
What do you consider to be your biggest impacts on the field?
"In science: methods that are simple: self-assembled monolayers, micro-contact printing, microfluidics, paper diagnostics, cells-in-gels-in-paper, soft robotics/actuators."
What keeps you excited about your work and at the leading edge?
"Starting new areas. Working with graduate students/postdocs."
What are you hopes for your research projects over the next few years?
"That they are useful/stimulating to others."
How do you anticipate the area of analytical science developing over the next five/ten years?
"More emphasis on problems that require systems approaches, and integration of information of a number of different sorts."
---