Barry Karger
The Power List 2015
---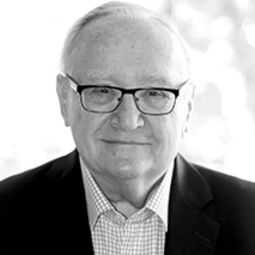 Barry Karger
Director, Barnett Institute; Distinguished Professor andJames L. Waters Chair in Analytical Chemistry, Northeastern University, Massachusetts, USA.
Most important lesson There are many lessons learned, but perhaps the most important is that science continually changes, and we have to change with it. We can't be afraid of going in new directions, in fact, that prevents us from getting bored.
Most unexpected outcome In the Human Genome Project, Molecular Dynamics used a linear polyacrylamide polymer we developed for sequencing by CE. They designed the instrument with a maximum column temperature of 43 °C, which was unfortunate; they could have sequenced 200-300 more bases per run at 70 °C. It's an example of where (not) understanding the fundamentals of a process can have a major effect.
Eye on the horizon It is remarkable how different the field of analytical chemistry is today over when I began in the 1960s. At that time, analytical chemistry was being dropped at top schools and the prestige of the field was low. Today is just the opposite, and all fields recognize the major importance of analytical chemistry. For the life sciences, the need for new and improved tools has never been more striking. In one example, we are entering a new era in protein characterization where analysis of the intact molecule is rapidly being developed. The need for high-resolution separation, mass spectrometry, and data processing/analysis is great. And note that it is the molecules that control biological function, not the component parts (peptides).
Sitting Down With interview: tas.txp.to/1015/Karger
---