Andrew DeMello
The Power List 2015
---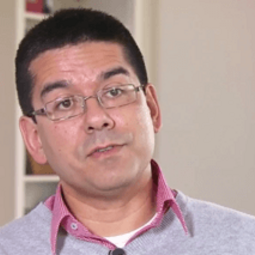 Andrew DeMello
Professor of Biochemical Engineering, Institute for Chemical and Bioengineering, Department of Chemistry and Applied Biosciences ETH Zürich, Switzerland.
Most important lesson Trust the opinions and instincts of young scientists and graduate students!
Encounters with serendipity I encounter serendipity all the time. I remember applying to Rich Mathies at Berkeley to postdoc in the area of photochemical reaction dynamics area. At the time, he didn't have funding but offered me the chance to work with him on a new area: making chip-based devices to analyze DNA. It was an incredibly fulfilling time and complete luck that I began working with microfluidic technology.
Funniest moment The funniest is most definitely not repeatable here! That said, turning round to see one of my colleagues (when I was student) covered from head to toe in two liters of rhodamine 6G in ethylene glycol (from a dye laser) did raise a rather large smile.
Eye on the horizon We will see a continuing trend of smaller, faster and richer. Smaller samples, faster analyses and more information per analysis will drive much development within the field of analytical sciences.
---