Guowang Xu
The Power List 2015
---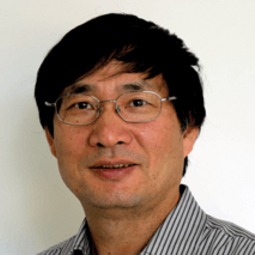 Guowang Xu
Director for Metabonomics Research Center, Dalian Institute of Chemical Physics, Chinese Academy of Sciences, China.
Most important lesson The keys to achieve a good research result are interest and idea. If the research activity is performed without any interest and idea, but with pressure from other factors, it is very difficult to achieve success.
Encounters with serendipity More than ten years ago, we finished several projects on petroleum product analysis. My cooperators in the industrial fields thought my group could solve "almost all" requirements in petroleum-chemical analysis. They set up a project to analyze the detailed group contents of paraffins-naphthenes-aromatics (PNA) in light diesel oil by using a similar method to that for gasoline and naphtha with 50 m x 0.2 mm HP-1 column. Unfortunately, it was not possible because of a lack of peak capacity. To solve this problem and finish the project, we had to develop a new technique to increase peak capacity. Fortunately, after many times of discussion and literature search, comprehensive two-dimensional gas chromatography (GCxGC) came into our idea in 1998–1999. Finally, we not only finished the project, but also made comprehensive two-dimensional separation techniques become a research direction in my laboratory. Since then, we have published about 50 papers on multi-dimensional GC and LC method development and applications.
Most unexpected moment When I was in Germany in 1995-1997, I worked in the University Hospital Tuebingen. After I came back in September 1997, I kept my research to understand the relationship between urinary metabolic products and health. I didn't know this was metabonomics until 2001, when a professor from Shanghai told me. After searching the literature, I found Professor Nicholson describe metabonomics in 1999; my group had been working in a brand-new field as one of the pioneers, but I didn't even know!
Eye on the horizon The main research areas of my group are in the chromatography–mass spectrometry related research and their applications in metabolomics, especially for disease biomarker discovery, precision medicine, traditional Chinese medicines and food safety. The research projects have been supported by the government including the Ministry of Science and Technology and the National Natural Science Foundation of China.
We have not only developed a very good platform based on different chromatography-MS methods, but also established several joint laboratories or translational medicine centers with the hospitals in Dalian, Harbin and Shanghai. We believe that chromatography–MS will greatly help precision medicine in the future.
Analytical science still needs to provide methods with more sensitivity, selectivity, accuracy and throughput for biological analysis in the future. Peak capacity is a big issue for separation science, multi-dimensional chromatography can improve it, but until now, only GCxGC has been truly successful. LCxLC methods still need a great breakthrough for increasing real peak capacity for comprehensive analysis of complex samples.
---