Purnendu Dasgupta
The Power List 2015
---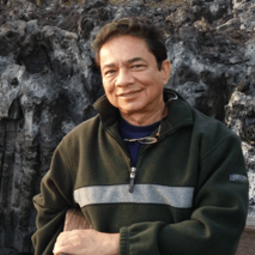 Purnendu (Sandy) Dasgupta
Jenkins Garrett Professor of Chemistry and Biochemistry, University of Texas at Arlington, USA.
Most unexpected outcome Early in my career, a researcher from abroad visited my lab. She had adopted a technique we developed and, in fact, was already doing far better than we had accomplished. Her boyfriend accompanied her and saw something unrelated that we were doing. He said he was extremely interested in its implications (but delicately avoided telling me what his program was about!) Later, I received a fully-funded invite from him to put up one of our trace gas measurement instruments on a blimp for an extended period. Even now, I have no idea why it was important and what he did with the data!
Eye on the horizon Analytical science is simultaneously diverging in two directions: i) simpler, cheaper formats (for example, paper-based assays) – my heart lies in this direction, and ii) increasingly sophisticated instrumentation that provides heretofore unattained performance levels – my intellect admires this direction. Of course, the elusive ideal is when you can combine the two, perhaps with a completely new paradigm – in some parlance: disruptive technology. Rarely is the latter merely a result of systematic and methodical research.
---