Christy Haynes
The Power List 2016
---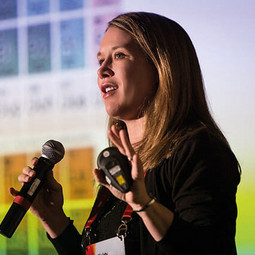 Christy Haynes
Elmore H. Northey Professor of Chemistry, University of Minnesota, USA
Passion: I'm passionate about how analytical chemistry, by its very nature, is interdisciplinary. Learning about analytic challenges and shortcomings in other fields is great inspiration to push the limits of analytical chemistry methods.
Pivotal moment: Sitting on a hilltop overlooking Budapest at a scientific conference while I was a fourth year graduate student and having a trusted mentor encourage me to pursue a faculty position. I'm pretty sure this was the first time that I had the confidence to believe I could pursue this amazing profession.
Prediction: Either moving analytical chemistry methods further into the sphere of personalized or precision medicine or nanoparticle-enabled biomedical technology for diagnosis and therapy.
---