Lourdes Ramos
The Power List 2016
---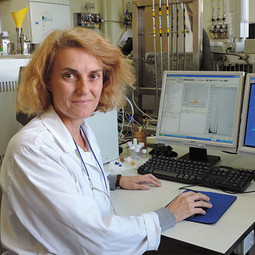 Lourdes Ramos
Research Scientist, Department of Instrumental Analysis and Environmental Chemistry, Institute of Organic Chemistry, Scientific Research Council (CSIC), Madrid, Spain
Passion: The idea of lifelong learning and the ability to provide practical solutions to new problems.
Pivotal moment: Probably one of the most pivotal moments was my decision to start working on the design and development of miniaturized and hyphenated approaches for the determination of trace organic compounds in (semi-)solid samples during my post-doc. At that moment (late 1990s), such analytical approaches were available for liquid samples but an equivalent analytical strategy had not been assayed for solid matrices. The current demand for faster, more cost-effective and green sample preparation procedures in this application area makes research on this topic still active and attractive.
Prediction: Progress in the analytical sciences over the last few decades has been huge. In the next five years, in my field, I expect to see an increasing use of novel engineered and nano-structured materials and solvents with improved and tailored properties for sample preparation; advances in comprehensive two-dimensional separation sciences; and more powerful mass spectrometers.
---