Mary Ellen McNally
The Power List 2016
---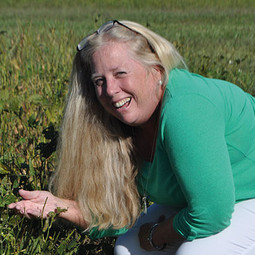 Mary Ellen McNally
Technical Fellow, Stine Haskell Research Center, E.I. DuPont de Nemours and Company, Crop Protection, Newark, Delaware, USA
Passion: From a scientific viewpoint, it is the details. The theory of separations is not changing but our fundamental understanding of how influential the theory can be is consistently growing. The increase in understanding comes from digging deeper into the reason for chromatographic behavior, generally led by the need to solve a problem or to give a better answer. Molecules are 'talking' to each other whether in solution or in a chromatographic column; I want to know and understand exactly what they are saying. From the application of the science, I work in the agricultural industry, and our objective is to "Feed the World" by providing safe products to treat pests and weeds. The world's food supply is better because of what we do – so it is easy to get passionate about the work. A few years ago, DuPont introduced a product that was a game-changing insecticide. I remember seeing a picture of a farmer's crop after he used the product, the size of the cabbage he had grown had more than doubled, it changed his lifestyle, it changed the economy of the town he lived in. It was a product I had worked on since its inception, and it was heartwarming to hear about the changes that had occurred because of the work we did.
Pivotal moment: There was a lot of competition when I first started my career. The concept of teamwork had not yet happened in the workplace – it was a brutal environment to try to do well and not become totally isolated from fellow scientists. Isolation did not fit my personality. One day, I realized that it was futile to keep this ever-increasing competition going, and I made the decision to compete only against myself. Since then, I have been able to accomplish remarkable things. Other scientists have contributed greatly to my success, and I am a better scientist for these positive interactions.
Prediction: As a separation scientist, it is almost a sacrilege to state, but the most game-changing technology will be one where separation will not be needed to identify, quantitate and understand the components of a mixture. This will likely not happen in 5 years, but it should be a goal for the next 10 or 15. We really are not that far away from the "Star Wars" image, where an item is placed behind a sliding door in the wall and what it is composed of is spit out in a manner of 30 seconds keeping the item intact.
---