Melissa Hanna-Brown
The Power List 2016
---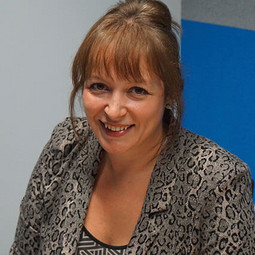 Melissa Hanna-Brown
Technology & Innovation EU Lead, Pfizer Global R&D, Sandwich, UK and Department of Chemistry, University of Warwick, UK) and President Analytical Division, Royal Society Chemistry, UK
Passion: Separation Science – the many techniques within this discipline permeate nearly every laboratory across all sectors. In concert with sophisticated detection technologies, it has enabled us to deconvolute complex matrices originating from many sources which, for example, allow us to monitor, understand, control and improve our environment, to diagnose, understand and monitor progression of disease as well as enabling enhanced safety and quality in consumer products. An important example of the impact of separation science is the is the crucial role that it played (and more specifically capillary electrophoresis) in the sequencing of the human genome (disguised as 'black-box' sequencer technology). Further it is this same separation science technique which forms the fundamental technology for an array of lab-on-a-chip devices. Many other separation science techniques have similarly advanced to the 'black-box' stage – accessible to a broad range of scientists without significant specialist training. It is important, though, that the discipline does not become overlooked due to the success of some of the more mature techniques as there is much more to be done. I am passionate about safeguarding this scientific discipline in our University science departments. We should continue to invest in separation science in terms of both skills and research and innovation effort so that this discipline continues to furnish the scientific community with an array of ever sophisticated tools which are relevant to 21st Century challenges. Industry needs skilled individuals who understand what an appropriate sample is (and sampling strategies, how to prepare a sample for a separation, how to choose the most appropriate separation and detection technique and how to interpret the data and report the results appropriately (with an understanding of the measurement uncertainty). It is important that we ensure the separation science skills pipeline is continuously flowing so we can produce graduates and postgraduates who can shape the future to deliver and advance the next generation of accessible new technologies in terms of speed, separation efficiency, detection sensitivity and portability.
Pivotal moment: A pivotal moment in my career happened when I moved from academia to industry. I started out in academia where I taught separation science and led a research group where we were developing new instrumentation and methods to enable detection and quantitation of trace components in complex matrices originating (mainly) from biofluids. I won research council and industry grant funding and an Innovation Prize in Separation Science (The Desty) and had a ball teaching students about fundamental aspects of separation science. After some time, though, a career change beckoned and I moved to an industrial role where the application of knowledge and technology to real life challenges was fascinating. I had only been in my new industrial role a few weeks when I realised I had to change the way I communicated as I witnessed a huge difference in the importance placed on inclusivity. Unlike the academic environment (at that time) which was more 'closed' and (obviously) competitive and where you could work on ideas and to prove concepts and announce results once successful (either by presentation/publication), in an industrial environment – ideas need socialisation, input, buy-in and agreement/sponsorship before advancing. Once that happens, speed (and financing) can be efficient but communication about each milestone during the project is of huge importance to ensure continued sponsorship, trust and engagement.
Prediction: Undoubtedly sensors and miniaturisation of analytical technology in general. We are living in a world where real time feedback and point of use technology is increasingly important in every area of life. To realise these advances in technology however - we will also need to embrace advances in data connectivity, predictive science and data analytics. These are absolutely necessary to enable us to make the right measurements on the right samples and to manage, interpret and communicate data and results from the increasing number (and diversity) of measurements we will be able to make.
---