Charlotta Turner
The Power List 2019 – 21-100 (A-Z)
---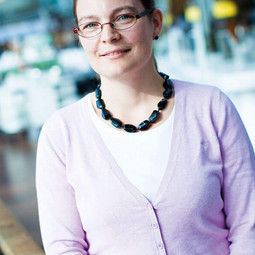 Charlotta Turner
Professor of Analytical Chemistry at Lund University & Chair of the Analytical Chemistry Division of the Swedish Chemical Society, Sweden.
Career highlight: Receiving my first research grant in Sweden as the "wild card" among those receiving the Igvar Carlsson Award in 2006, and receiving the Svante Arrhenius Award for my research on green analytical chemistry in 2017.
Research goal: Contribute to sustainable development by enhancing the value of renewables like lignin, seaweed and food waste.
Nominator comment:"Lotta serves on a number of committees – such as the Euroanalysis conference series – and made (inter)national headlines by freeing her doctorate student and his family from an Islamic State warzone."
---