Alfredo Sanz-Medel
The Power List 2017
---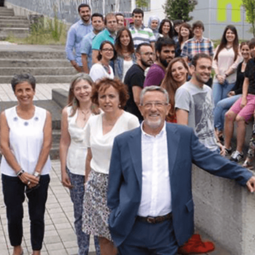 Alfredo Sanz-Medel
Emeritus Professor of Analytical Chemistry, University of Oviedo, Spain.
Proudest career moment
My former group at the University of Oviedo decided to celebrate my "official" retirement, after almost half a century of teaching and research. Seeing more than 30 members of that group gathered to pay tribute to my passion for learning, teaching and research was very touching.
Most successful collaboration
My collaboration with medical doctor Jorge B. Cannata on aluminum toxicity in renal failure patients, which elucidated the mechanisms behind dialytic dementia disease and how it can be reversed. Today, the problem is virtually nonexistent in Spanish hospitals. It was a rewarding experience and marked the beginning of my tendency to collaborate closely with medical doctors (to study ocular diseases, cancer, and more).
Why is spectroscopy so exciting?
Even after so many years, my interest in spectroscopy remains enormous because it provides such varied, profound and powerful analytical tools to study isotopes, elements, small molecules, big molecules, biomolecules and, more recently, nanoparticles, nanostructures and nanobiomolecules.
Nominator comment: "Diverse and extensive contributions to analytical spectrochemical methods."
---