Daniel W. Armstrong
The Power List 2017
---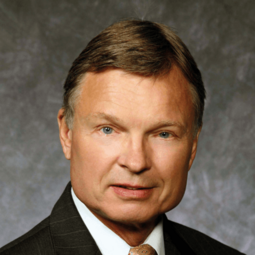 Daniel W. Armstrong
Robert A. Welch Distinguished Professor, Department of Chemistry and Biochemistry, University of Texas at Arlington, USA.
Why analytical science?
I was always broadly interested in many aspects of science. However, I quickly found out that to effectively investigate any interesting problem, one had to have the right tools and techniques – and often these didn't exist or were inadequate. It became apparent that the invention/development and understanding of such innovative approaches was often more elegant than the problems they were used to solve.
The future of separations
The good news is that separations constitutes the #1 job in chemistry – if you graduate with a PhD or even MS in this area (at least in the US), you are going to get multiple good job offers. The negative is that analytical chemistry/separations is the least federally funded area of chemistry in the US, with the fewest PhDs. This is largely the fault of the National Science Foundation and the more political/vocal universities that influence it. There are large numbers of PhDs in some other areas of chemistry who are almost unemployable. Their main hope is to get an academic position, which are plentiful and thus relatively inexpensive. They then produce more of "themselves" with the complete support of inept funding agencies. Thus some of the more heavily funded areas of chemistry are the most stagnant.
Nominator comment: "Continued ground-breaking contributions to all aspects of separation science; especially in the area of chiral separations."
Other categories: Mentors
---