Muhammad Farooq Wahab
The Power List 2018
---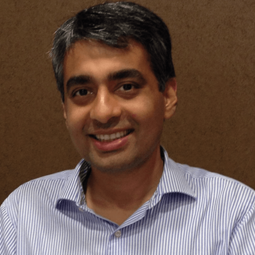 Muhammad Farooq Wahab
Research Engineering Scientist-V, Department of Chemistry & Biochemistry, University of Texas at Arlington, USA.
Early inspiration
The question of how to determine the elemental composition of materials fascinated me as a young student. I collected hundreds of classic texts, including Hillebrand's "Inorganic Analysis" and Feigl's "Spot Tests" – books that got me addicted to analytical chemistry. At home, I did spectroscopy experiments in my mother's shoeboxes, and eventually published them.
Greatest achievement
Achieved world's fastest separations in 0.5-1 cm homemade columns, and developed "peak processing" mathematics. This allows chromatographers to operate columns above their peak-capacity, reducing long separations to a few seconds with intact quantitative information even when peaks partially overlap.
Prediction
3D printing of high-efficiency columns with custom chemistry and low-cost, high-resolution MS are in the foreseeable future. Coupling this with multidimensional chromatography would facilitate biological analyses, where millions of elusive molecules are to be discovered.
Advice
Don't be afraid to make mistakes –this allows you to think outside the box, and science has an excellent self-correction mechanism.
Nominator comment: "He is a brilliant young research scientist – few have his ability to formulate experiments to better understand chromatography and separation science."
---