# Top 20 Perdita Barran
The Power List 2021
---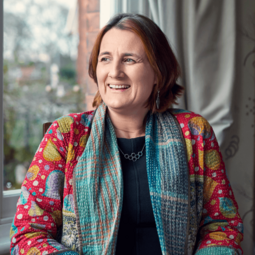 Director of the Michael Barber Centre for Collaborative Mass Spectrometry, The University of Manchester, UK
Three up-and-comers? Rebecca Beveridge (University of Strathclyde) for her brilliant work on disordered proteins with MS. Charlotte Uetrecht (HPI and XFEL) investigates structural changes of viral protein complexes with modern MS methods. And finally, Lisa Jones (University of Maryland, Baltimore) uses lasers and MS to locate proteins in cells.
Heroes? So many! But as I get older, it's all the brilliant women who have managed to be academic leaders over the past 50 years – they rock!
Advice? Work hard, collaborate with people with different expertise and enjoy yourself.
---