Bernd Bodenmiller
The Power List 2017
---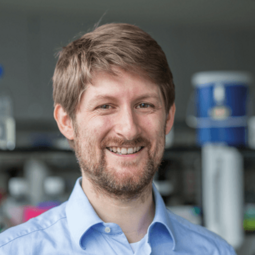 Bernd Bodenmiller
Assistant Professor for Quantitative Biology, Institute of Molecular Life Sciences, University of Zurich, Switzerland.
Most important lesson
That a highly motivated and synergistic team composed of brilliant people can move mountains.
Biggest surprise
To see that imaging mass cytometry worked almost immediately.
What's next?
We are developing novel experimental and computational approaches for imaging mass cytometry and applying it to study the tumor ecosystem. There is enormous potential to be realized.
Nominator comment: "Bodenmiller led the development of imaging mass cytometry. This analytical approach for tissue analysis is rapidly spreading and is already used for the study of many diseases."
---