Techniques & Tools
Mass Spectrometry,
Business
The Sights and Sounds of Mass Spec
What delights are in store for us at ASMS 2023?
James Strachan, Rich Whitworth, Frank van Geel, Jessica Allerton | | 2 min read | Opinion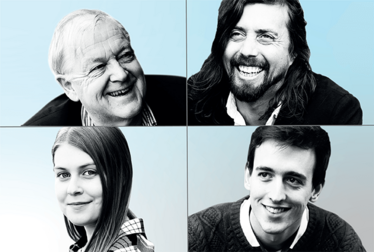 In our excitement for the 71st ASMS Conference on Mass Spectrometry and Allied Topics, we collected together a few interesting thoughts:

"The IM-MS based approach to identifying biomolecular signatures of disease could be applied to any number of discovery-driven and targeted endeavors due to the unbiased nature of the analysis. In addition to wound fluid, our group has looked at human breast cancer tissue extracts, cerebrospinal fluids, cell lysates, serum, and microbial extracts." – Kelly M. Hines

"In our view, an investigation of protein function through structure-function correlation in vivo using isotope exchange-based mass spectrometry would be an important scientific breakthrough." – Amrita Mitra and Amit Kumar Mandal

"If I extrapolate my experiences as a medical parasitologist, it seems we are halfway up the slope – but with a long way to the summit. There is now a rapidly growing interest, that is matched (and initiated) by increasingly sophisticated MS instruments, in the quantitative measurement of multiple proteins or metabolites in patient body fluids." – André Deelder

"We were curious whether our mass spectrometry technology was sensitive enough to compete with antibody-based tools, such as ELISA, to determine cytokine levels expressed by macrophages when exposed to a bacterial compound. Unexpectedly, we detected way more secreted proteins than we ever thought, enabling a systematic analysis of signaling adaptor functionality." – Felix Meissner

"My big dream is that one day every hospital will have an Orbitrap mass spectrometer – that would really have the greatest impact on society. There's a long way to go and, as proven by [my] story, whether it happens or not depends on many different circumstances, but also on me." – Alexander Makarov

It seems clear that mass spec and clinical applications are destined to be together. But it may surprise you to learn that all of these quotes are taken from 2013 issues of The Analytical Scientist (cheeky, we know – but we're only 10 years old and it's our birthday). How far have we come in the intervening years? Have any of the predictions, hopes, and dreams highlighted above been fulfilled? Have we come far enough? Let us know: [email protected]

Our "Mass Spec in the Clinic" cover feature pulls you all back to the future – and we feel sure that ASMS 2023 will be bursting at the seams with presentations on the full diversity of human disease (a quick glance at the program confirms our suspicions).

See you in Texas!

James Strachan, Frank van Geel, Jessica Allerton, and Rich Whitworth

Content Team at The Analytical Scientist
Receive content, products, events as well as relevant industry updates from The Analytical Scientist and its sponsors.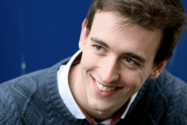 ---
---
---