Fields & Applications
Food, Beverage & Agriculture,
Environmental,
Gas Chromatography,
Liquid Chromatography,
Mass Spectrometry
Improving Cannabis Quality – from Seed to Sale
Cannabis analysis has grown in sophistication in recent years, with more advanced techniques on the horizon; however, several remaining challenges stand in the way of consistent QC
Zacariah Hildenbrand | | Opinion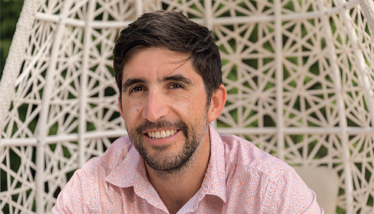 When I first entered the cannabis industry in 2015, there weren't many "white coat" PhDs exploring cannabis science with traditional techniques. This has changed considerably in the past few years, with large-scale genomic and biochemical analysis taking place by private sector entities and academics that are every bit as sophisticated as those in biopharma.

Today, my research is focused on understanding the environmental implications of large-scale agricultural efforts and energy production. With the emergence of the CBD era in 2017, we saw a "gold rush" mentality into outdoor hemp cultivation. Hemp, like cannabis, is incredible for the planet – sequestering carbon and remediating soil of heavy metals through the process of phytoremediation.

However, I am concerned about the widespread practice of growing a single type of cannabis on a large scale – known as monoculturing. This practice demands a great deal of nutrients and makes the crop vulnerable to pests and pathogens. Particularly in areas near rivers, excess nutrients can enter the water and cause eutrophication, which is harmful to the ecosystem. Despite these concerns, outdoor cultivation is overall more environmentally friendly compared with indoor and greenhouse cultivation – even with the most efficient LED lights.

In addition to environmental challenges, there are a number of analytical challenges facing the cannabis industry; namely, targeted analysis of different components within cannabis products. Such analyses are especially important when testing edible products for potency (cannabinoids, terpenes, and flavonoids) and safety (pesticides, metals, pathogens, and residual solvents). Each substance has varying degrees of hydrophobicity – meaning that they interact differently with sugars and fats within edibles. Failure to effectively manage these interactions can lead to inaccurate measurements that misrepresent the cannabinoid/terpene potency. This is especially dangerous for medical patients who rely on precise testing to ensure dosages are accurate.

We've found that the best methods to find and measure cannabinoids and terpenes are high performance liquid chromatography (HPLC) and headspace gas chromatography with flame ionization detection (HS-GC-FID), respectively. These tools are crucial for compliance testing and maintaining product quality for growers. HPLC in particular is especially useful for tracking the levels of important cannabinoids – such as CBDA, THCA, CBDA, and CBGA – and less common acidic cannabinoids – like THCVA and CBDVA. Moreover, geneticists, such as Adam Jacques, Founder of Agsense, use these tools to identify plants with desired traits for more accurate and precise breeding.

Alongside these common techniques, quantitative polymerase chain reaction (qPCR) is starting to gain mainstream popularity for analyzing the expression of hop latent viroid (HPLVD) and checking for microbial DNA that's representative of fungal and/or bacterial contamination.

As the industry continues to evolve, I anticipate that more advanced analytical techniques – such as untargeted liquid chromatography-mass spectrometry (LC-MS) and gas chromatography-mass spectrometry (GC-MS) will be used to characterize emerging classes of compounds. Recently, we've been studying a sub-group of flavonoids in cannabis called anthocyanins. These pigments give the plant various colors, especially when exposed to different lights and temperatures – think of the beautiful purples, reds, and blues in outdoor grown cannabis during the cooler months.

However, regardless of the sophistication of the techniques used, growers often finish plant testing once they've achieved a favorable or unique result, which is a recurring problem. Given the variability that can exist in cannabis analysis – particularly in commercialized labs running standardized methods with limited optimization or quality control – one should never make operational or business decisions based on a single piece of data. Of course, analytical testing is expensive, but if operators and manufacturers want to bring the best products to market, they must ensure that data-driven decisions are made throughout the entire process – from seed to sale.

In the wider cannabis science industry, I believe there is still a lack of understanding of the different phytochemical classes present in cannabis. Everyone knows about THC and CBD – the levels of which are unfortunately the main drivers of cannabis sales – which incentivises growers to produce only the highest potency genetics and neglecting terpene and flavonoid content.

Once people fully understand that THC is a small piece of the therapeutic pie, my hope is that they will be more inclined to look for products with specific terpene profiles or ones containing rich antioxidant flavonoids. I'm also hopeful that consumers will start exploring the therapeutic value of minor cannabinoids (such as CBGV, THCV, and CBDV). Though there is limited data on these molecules, preliminary research suggests that they could have beneficial effects on the progression of neurodegenerative diseases and the metabolism of fatty acids.

As new discoveries are made, cannabis testing will continue to play a crucial role – ensuring that cannabis medicines are both safe and efficacious.
Receive content, products, events as well as relevant industry updates from The Analytical Scientist and its sponsors.