Fields & Applications
Spectroscopy,
Pharma & Biopharma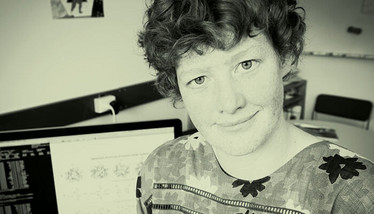 Sexism isn't necessarily about bad people; it's about bad judgments that are based on a cultural lack of understanding. Once you get that, the need for improved processes for decision making, such as gender-blind review of applications, start to make sense. I've been very lucky in my career, but I certainly recognize some of the mechanisms by which unconscious biases and stereotypes act to exclude women from science – and that led to me writing my book. The biggest shock for me was learning about the extent to which we can turn these biases against ourselves and affect our own performance.
I think we've irrevocably stepped beyond the old view of the problem, in which it was generally accepted that the representation of women was naturally getting better as they entered the workforce (but nevertheless that there might be limits on the extent to which we could get to equal representation, because of 'natural' differences). In a world in which we understand unconscious bias and the structural kinds of discrimination that exist, we need to act and think differently about gender bias. I'd hope that most women and men who learn about the problems of unconscious bias will find that knowledge empowering. There's no way around the fact that fixing gender inequality (as well as persistent racism and classism, for that matter) will take ongoing effort.
Two fabulous women from the University of Auckland set up a crowd-funded campaign to send copies of the book to senior academics in positions of power in New Zealand universities. They made it clear that they were sending the book to people on account of their institutional responsibilities, and got an amazing response – I think in the end there might be around 400 copies in the hands of heads of departments, deans and other senior university administrators. It's been a delight to see the emails come in expressing thanks and solidarity – it feels like we've managed to start a conversation that was desperately needed.
"Sexism isn't about bad people; it's about bad judgments".
What I do and why I love it:
My research in the MacDiarmid Institute focuses on understanding how the arrangement of atoms in materials affects electronic structure, and from there determines functionality, such as whether a substance is metallic or insulating, or useful for solar cells. In retrospect, there are parallels between the way my research has taught me to look at the world and my conviction that understanding the structural basis of sexism is necessary to deal with – and change – the way it functions.
The Top 50 Women Power List…
Raising the profile of women is necessary in order to compensate for historical (and current) inequalities in representation. Concerns about lists compiled 'just because they are women', are exactly why people need to understand the role of unconscious biases.
A piece of advice…
Feel free to get on with your science and try not to worry about sexism too much! However, knowledge is power, and understanding the origin of sexism in science can be useful, even if it only lets you put some of the second guessing aside.
Nicola Gaston is Associate Professor in physics at The University of Auckland and Deputy Director of the MacDiarmid Institute, New Zealand. She has been a strong advocate for women in science, and explores the role of women scientists in her blog and subsequent book, "Why Science is Sexist".
Receive content, products, events as well as relevant industry updates from The Analytical Scientist and its sponsors.