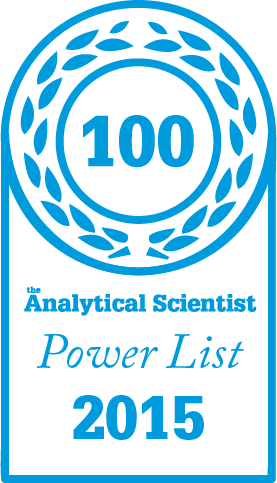 Welcome to The Power List 2015 – our second foray into the Top 100 most influential people in the world of analytical science. Though we realize our list can (and should) never be definitive, who can argue that the faces within – both familiar and new – do not beautifully highlight the brilliance and diversity found within our sometimes undervalued field?
Here, we celebrate 100 reasons to be proud of analytical science.
Nominations for the 2016 Top 50 Women in Analytical Science Power List are now closed. The results will be announced in our October issue.